Career Preparation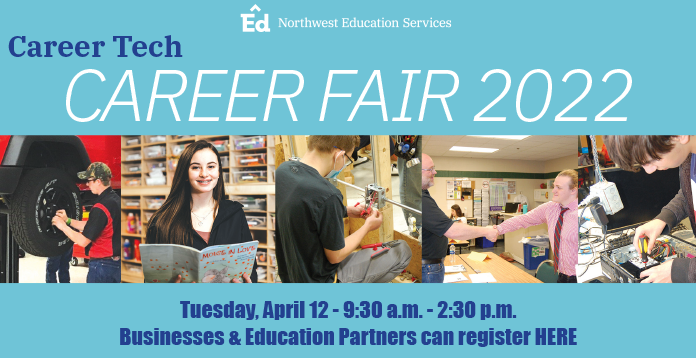 The Michigan Career Development Model (MI CDM) is designed to provide all students (K-12) in the Michigan educational system with the necessary knowledge and skills for success in a career of their choice and lifelong learning. The Northwest Education Services, Career Tech follows the state model for career preparation and provides valuable student learning opportunities for students in Antrim, Benzie, Grand Traverse, Kalkaska and Leelanau counties.
Employers have expectations for well-prepared, motived employees possessing academic skills in mathematics, communications, and science. People who possess soft skills such as a good work ethic, teamwork skills, problem-solving skills, critical thinking skills, technological literacy, and a desire for continued learning are in high demand. NorthEd works in partnership with schools, business, and communities to provide valuable learning opportunities that prepare our youth to meet the needs and expectations of today's workforce.
Six Career Pathways
Arts and Communication
Business, Management, Marketing, and Technology
Engineering/Manufacturing and Industrial Technology
Health Services
Human Services
Natural Resources and Agriscience
Components of the Career Preparation Initiative
Academic Preparation
The primary purpose of the Career Preparation System is to make career awareness opportunities part of the regular school program. Career exploration activities are included in the teaching of language arts, math, science, and social studies.
Career Development
Connecting academics with career exploration activities encourage students to examine how their interests and abilities in different school subjects relate to their ideas about a future career.
Workplace Readiness
Career and employability skills like attendance, organization, teamwork, and communication are part of the regular school program. Effective use of technology is learned through its appropriate use in the academic program.
Professional and Technical Education
Students learn about options for further education following high school graduation including college or university, technical training, the military, and work.
Work-Based Learning
Students participate in supervised work-site experiences where they see how the skills and knowledge they have learned in the classroom are used in the real world.
Accountability - Data/Evaluation/Accountability
School Improvement - The Michigan Career Preparation Model supports active progress and accountability in School Improvement Planning for all schools served by the Northwest Education Services.