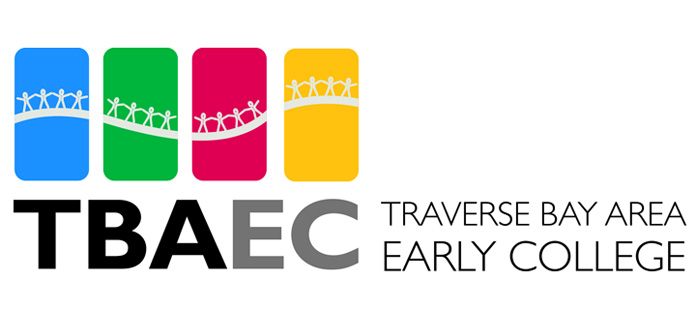 Traverse Bay Area Early College
Traverse Bay Area Early College enables high school students within the Grand Traverse region to earn college credits by completing course work at their home high schools, at TBAISD Career-Tech Center, on college campuses, via online and blended learning environments, and/or through field experiences. This program is designed and delivered through a collaborative partnership among the Traverse Bay Area Intermediate School District, Northwestern Michigan College and Ferris State University.
Learn all about Early College - Click LINK for more information.
2021 Virtual Information Sessions for Prospective Students
High school freshmen, sophomores and parents are invited to attend virtual information sessions
Traverse Bay Area Early College is offering virtual information sessions on the dates below for high school freshmen and sophomores who would like to learn more about the many educational benefits of Early College.
Virtual Info Sessions
No pre-registration needed. Just click the links to join!
All sessions at 5:30 - 6:30 p.m.
Monday, March 15, 2021 meet.google.com/kdj-uydi-sew
Thursday, March 18, 2021 meet.google.com/gqj-njyg-xhm
Tuesday, March 23, 2021 meet.google.com/zum-ktki-fun
Contact Ashley Darga at adarga@tbaisd.org with questions.