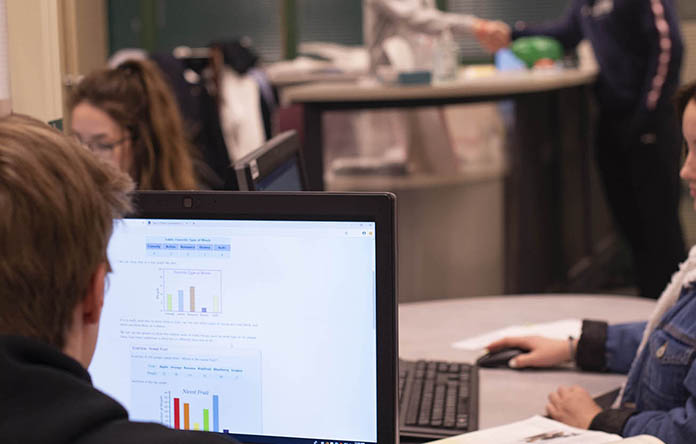 Business Careers
Gain experience and active learning in accounting, business-related topics, day-to-day office duties, and Microsoft Office. Students select an area of concentration from high school accounting, general business or an early college pathway into college accounting.
---

Business Careers Summary Sheet
CORE SKILLS
Accounting and business skills
Organization/time-management
Critical thinking skills
Computer software training

Office management practices
Teamwork and employability skills
Communication skills
FUTURE CAREER OPTIONS
Accountant
Financial analyst
Marketing/advertising manager
Human Resource manager

Loan officer
Entrepreneur
Management consultant
Administrative assistant
CERTIFICATIONS and ACADEMIC CREDIT
English and/or math credit
Post-secondary articulated credit
Visual Performing Applied Arts credit

Microsoft Office certification
Early college eligibility
PASSES EDGE workplace safety certificate
SETTING STUDENTS UP FOR SUCCESS
Making connections with guest speakers, field trips, and taking advantage of job shadows, co-op and work experiences give students a head start in the field of business careers.
LEADERSHIP and SCHOLARSHIP OPPORTUNITIES
Club participation, competition and leadership can occur with student-run Credit Union, National Technical Honor Society and student council.