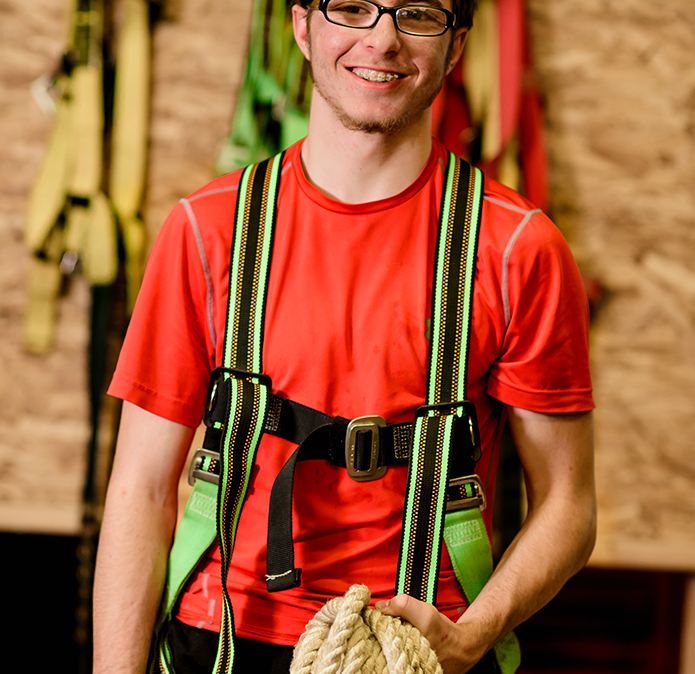 Construction Trades
Gain experience and active learning in the multi-faceted construction industry. Increase your technical vocabulary, interpret and understand architectural drawings and blueprints, and develop valuable skills in the building trades. The possibilities are limitless!
---

Construction Trades Summary Sheet
CORE SKILLS
Proper use of tools
Blueprint reading
Structural layout tools
Masonry

Rough and finish carpentry
General construction safety
Teamwork and employability skills
Communication skills
FUTURE CAREER OPTIONS
Carpenter
Mason
Finish carpenter
Flooring installer

Drywall installer
Heavy equipment operator
Project manager
General contractor
CERTIFICATIONS and ACADEMIC CREDIT
Math credit
Visual Performing Applied Arts credit
PASSES EDGE workplace safety certificate

CPR and first aid certification
OSHA basic training
Postsecondary articulated credit
SETTING STUDENTS UP FOR SUCCESS
Students engage in active learning by participating in full-scale projects in the indoor construction bay, career day events, and by making connections with guest speakers, field trips, job shadows, co-op and work experiences in the construction trades industry.
LEADERSHIP and SCHOLARSHIP OPPORTUNITIES
Club participation, competition and leadership can occur with MITES, National Association of Home Builders, National Technical Honor Society and student council.