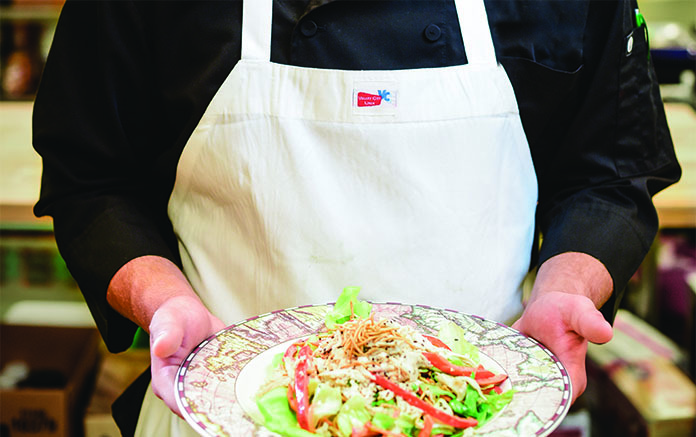 Culinary Arts
Do you love to cook for friends and family? Is your favorite channel the Food Network? Gain experience and active learning in a full-scale commercial kitchen and learn how to succeed in the fast-paced culinary industry.
---

Culinary Arts Summary Sheet
World Class Cafe' Menu
CORE SKILLS
Safety and sanitation
Knife skills
Workplace safety
Work ethic

Customer service skills
Teamwork and employability skills
Communication skills
FUTURE CAREER OPTIONS
Restaurant manager
Food marketing specialist
Food safety inspector
CERTIFICATIONS and ACADEMIC CREDIT
English and/or math credit
Post-secondary articulated credit
Pro-Start certification
PASSES EDGE workplace safety certificate

Restaurant Assoc. ProStart Level 1&2
ServSafe Food Handlers certificate
ServSafe Managers certificate
Visual Performing Applied Arts credit
SETTING STUDENTS UP FOR SUCCESS
Making connections with guest speakers, field trips, and taking advantage of job shadows, co-op and work experiences gives students real experiences in the field of culinary arts.
LEADERSHIP and SCHOLARSHIP OPPORTUNITIES
Club participation, competition and leadership can occur with Skills USA, National Technical Honor Society and Student Council.