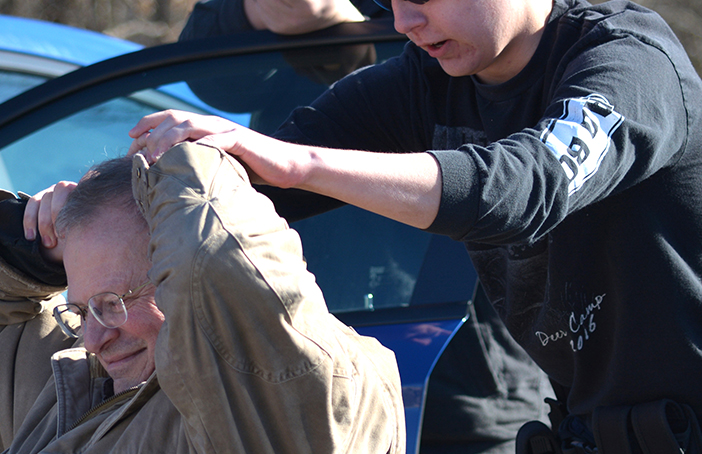 Public Safety
The Public Safety program helps students gain experience and active learning in careers that positively impact the safety and security of others each and every day.
---

Public Safety Careers Summary Sheet
CORE SKILLS
Police, Fire & EMS career overview
Problem-solving/critical thinking
Teamwork/employability
General fitness training

Crime scene investigation (CSI) techniques
Active listening skills
Communication skills
Civil service interview skills
FUTURE CAREER OPTIONS
Entry level law enforcement
Dispatcher
Park ranger/conservation officer
Military career

Emergency Medical Technician (EMT)
Firefighter
Private security
Probation officer
CERTIFICATES and ACADEMIC CREDIT
English and/or math credit
PASSES EDGE workplace safety certificate
Postsecondary articulated credit
CPR and first aid certification
Firefighter I/II state certification
Medical First Responder state certificate

EMT state certification
Emergency dispatch certificate
Preliminary breath test certification
Early college eligibility
Visual Performing Applied Arts credit
SETTING STUDENTS UP FOR SUCCESS
Designed to provide a broad base of practical experience, students learn from guest speakers and engage in job shadows and work experience with local police/fire departments. Course content teaches students to become active listeners and learners who can serve their community with safety, honesty and compassion.
LEADERSHIP and SCHOLARSHIP OPPORTUNITIES
Club participation, competition and leadership can occur with MCOLES Physical Fitness Testing, National Technical Honor Society and Student Council.