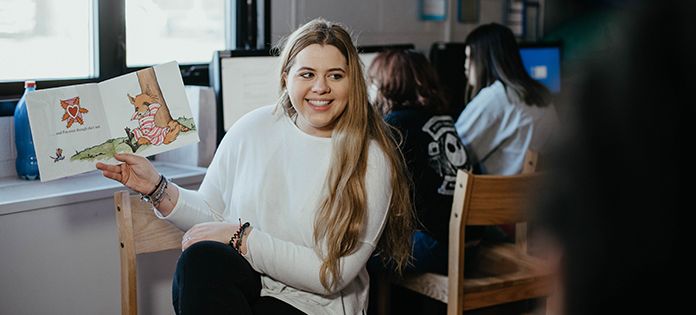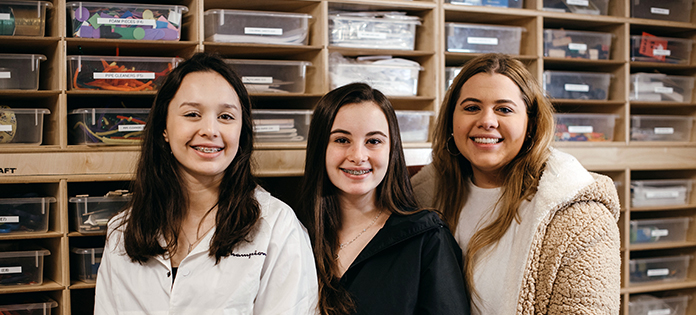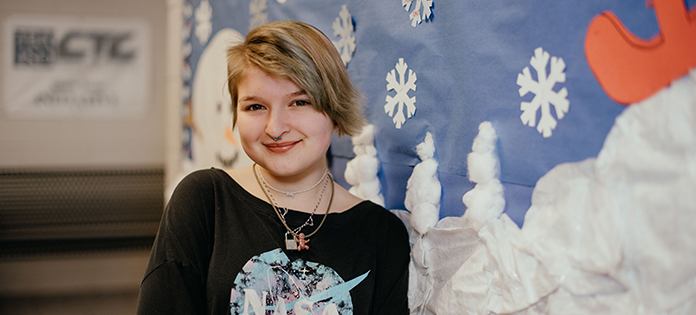 Early Education
Early education is rapidly developing as more information presents the importance of brain development in babies and young children. Gain experience and explore best practices for teaching developmental skills to young learners.
---

Early Education Summary Sheet
CORE SKILLS
Human growth and development
Communication skills
Teamwork and employability skills
Development of age-appropriate activities and lesson planning

Work Experience
Child advocacy
Child safety
FUTURE CAREER OPTIONS
Early childhood teacher
Counselor/social worker
Child advocate
Child provider/center director

Special education teacher
Speech pathologist
Early childhood psychologist
CERTIFICATIONS and ACADEMIC CREDIT
English and/or math credit
Post-secondary articulated credit
Visual Performing Applied Arts credit

CPR and first aid certificate
Safe Schools training
SETTING STUDENTS UP FOR SUCCESS
Making connections with guest speakers, field trips, and taking advantage of job shadows, co-op and work experiences give students a head start in the field of early childhood education.
LEADERSHIP and SCHOLARSHIP OPPORTUNITIES
Club participation, competition and leadership can occur with FCCLA, Skills USA, community volunteering, National Technical Honor Society and Student Council.