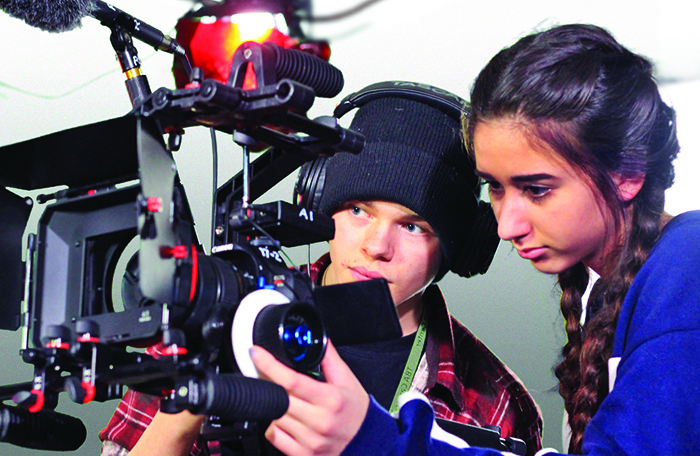 The Film & New Media program delivers a course designed for students pursuing jobs or advanced skills in the film industry, and individuals interested in learning to effectively communicate with one of the most powerful media tools of our time— online video.
---

Film & New Media Summary Sheet
Career and Technical Education Awards
2019 - MI Department of Education Excellence in Practice Award
CORE SKILLS
Plan/execute all aspects of video communication
Story Arc
Equipment use: camera/audio/lighting
Composition

Video Editing
Teamwork/employability
Communication skills
FUTURE CAREER OPTIONS
Director
Lighting technician
Special FX
Film editor
Make-up artist

Camera Operator
Production assistant
Sound mixer
Scriptwriter
CERTIFICATIONS and ACADEMIC CREDIT
English and/or math credit
IMD certification

Visual Performing Applied Arts credit
PASSES Edge Workplace Safety certificate
SETTING STUDENTS UP FOR SUCCESS
Making connections with guest speakers, field trips, and taking advantage of job shadow, co-op and work experiences give students a head start in careers in the film and new media industry.
LEADERSHIP and SCHOLARSHIP OPPORTUNITIES
Student club participation, regional, state and national competitions and leadership opportunities can occur with Skills USA, National Technical Honor Society and Student Council.