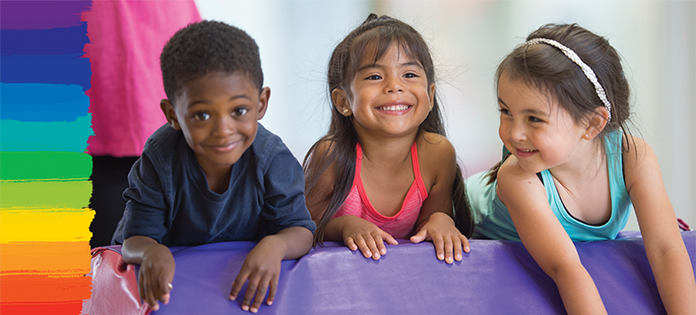 Preschool Age 3 to 5
Wondering about preschool options?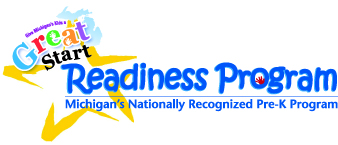 Great Start Readiness Program (GSRP)
Great Start Readiness is a 4 year old program that strives for high quality play based learning opportunities for children across the region. Each classroom uses a state approved early childhood curriculum and assessment to ensure that students get the most of their day-to-day routines. Programs have highly qualified teaching teams as well as a masters level early childhood specialist who provides ongoing classroom level support.
Northwest Education Services (North Ed) partners with many local schools and childcare centers to provide no- or low-cost high-quality preschool options for qualifying 4-year-olds through the Great Start Readiness Program. Families with children of all abilities are encouraged to apply. Are you interested in completing an application or finding out more?
Contact the Northwest Education Services Early Childhood Department: 231.922.6437
Great Start Readiness Program Sites and Star Ratings
---
Strong Beginnings
Strong Beginnings is a high quality preschool program for children 3 years old by Sept 1. The program is modeled on Michigan's Great Start Readiness Program (GSRP), with modifications made to ensure suitability for three-year-old children as well as increased support for families through ongoing family liaison support and access to community resources. These classrooms operate with play based learning with high quality curriculum and assessment. Each classroom has 14 students with a highly qualified teacher and teaching assistant in each classroom as well as a masters level Early Childhood Specialist who provides ongoing classroom level support.
---

Head Start
Northwest Michigan Community Action Agency (NMCAA) Head Start preschool programs foster children's growth through services that support early learning and development, health, and family well-being. Head Start staff actively engage parents, recognizing family participation as key to strong child outcomes. Services are available at no cost to children, ages 3-5, and are geared towards our mission of providing high-quality services in safe and healthy settings that prepare children for school and life. We invite you to contact us to learn more about our programs.
For more information, visit nmcaa.net
---

Great Start to Quality
Northwest Resource Center
Seeking other quality preschool or childcare options? Discover more options from the Great Start to Quality Northwest Resource Center
For more information call 877.614.7328
---
Preschool Assessment Team
Special education assessments for preschool age children (age 3-6) is available to families who have concerns about their child's development. Children must qualify to receive services under the special education guidelines. The Preschool Assessment Team provides evaluation services for all school districts served in the Northwest Education Services region to assist in identifying early special education needs of children showing signs of developmental delay.
For more information about Preschool Assessment Services call 231.922.6288
Northwest Education Services Education Diagnostic Center
1101 Silver Drive, Traverse City, MI 49684