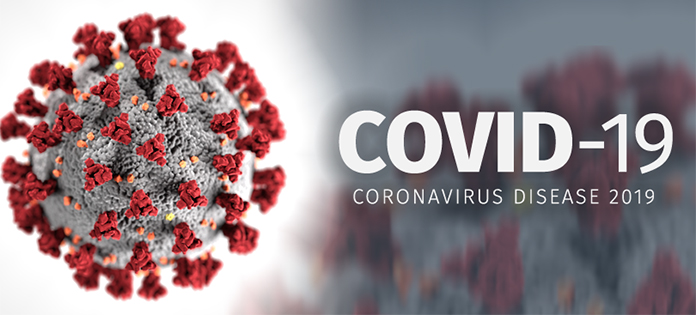 COVID-19 (Coronavirus) Information
Northwest Education Services (North Ed) will use this webpage to provide COVID-19-related information and resources to our school community.
Order FREE , rapid, at-home COVID-19 test kits HERE
The FDA extended the shelf-life from 6 months to 12 months for previously issued i-Health test kits.
Northwest Education Services' COVID-19 Protocol
2022-23 School Year

North Ed will continue to follow the guidance of local health experts and the Centers for Disease Control & Prevention (CDC) as we monitor COVID-19's presence in our community. The CDC guidance may be read on the agency's website, and a brief summary of the guidance is below:
Continue to support vaccination as a means of protecting oneself from contracting COVID-19 and experiencing serious illness, hospitalization and death. We encourage someone who is considering vaccination to discuss that option with their medical provider.
If you test positive for COVID-19, it is recommended that you stay home for five days and wear a mask for five days upon return to work or school.
If you are exposed to someone who has COVID-19, quarantine is not required. However, you should monitor for symptoms and consider wearing a mask when around others.
North Ed employees must access their own sick time when missing work for COVID-19, as they do with other illnesses.
To review the full guidance, visit the CDC's website.
Please understand there is still a need to be flexible, and North Ed may adjust its COVID-19 policy in response to infection trends and changes in guidance from government agencies. We will notify our school community of any changes in our policy.
Michigan Department of Health & Human Services/County Health Departments
The Michigan Department of Health & Human Services (MDHHS) reports outbreak information by school building on Michigan's Coronavirus website each Monday at 3 p.m., and will include K-12, college and university school name, address, number of cases and if the cases involved staff, students or both.
State Health Department Resources:
MDHHS Coronavirus website - Michigan Dept of Health & Human Services
Grand Traverse County Health Department
Serving Grand Traverse County
Benzie-Leelanau District Health Department
Serving Benzie and Leelanau counties
District Health Department #10 Coronavirus information
Serving Crawford, Kalkaska, Lake, Manistee, Mason, Mecosta, Missaukee, Newayo, Oceana and Wexford counties
Northwest Michigan Department of Health
Serving Charlevoix, Harbor Springs/Petoskey, Gaylord, Mancelona and Bellaire
Government Agency COVID-19 Information & Resources
Emotional & Mental Health Resources
How to talk to children about COVID-19
Families who are seeking childcare assistance may call 877-614-7328 or visit www.Greatstarttoquality.org. for additional information.
To find childcare providers who have the capacity to provide care for children of essential workers call 2-1-1 to be routed to someone in our community who can help.
General Community Resources
Resources for School Staff
Health-Related Resources
School Employee COVID-19 Grant Information
National Resources for Families
Resources for families seeking assistance
Resources for families looking for health coverage
Insurance Options: Remember that you can apply for Medicaid and CHIP any time of year — Medicaid and CHIP do not have restricted Open Enrollment Periods. Learn about free or low-cost health insurance options for your family based on your state, household income, and children in the home from insurekidsnow.gov
Options Following Job Loss: New York Times' Q&A on health insurance, especially for those that have lost their job – Create an account to access free up-to-date information and expert guidance on coronavirus. No subscription required.
Self care and wellness resources for families
2020-21 School Year Case Reports
2020-21 School year required Notice of Case Reports:

7/23/2021 Oak Park Notification


5/26/2021 Career-Tech Center Notification


5/17/2021 Career-Tech Center Notification


5/14/2021 Career-Tech Center Notification


5/10/2021 Life Skills Center Notification


5/4/2021 Oak Park Notification


5/3/2021 Oak Park Notification


4/30/2021 Oak Park Notification


4/23/2021 Oak Park Main Campus Notification


4/22/2021 Career-Tech Center Notification


4/20/2021 Career-Tech Center Notification


4/19/2021 New Campus School Notification


3/29/2021 Life Skills Center Notification


3/25/2021 Career-Tech Center Notification


3/19/2021 Career-Tech Center Notification (2)


3/17/2021 Career-Tech Center Notification


3/15/2021 Career-Tech Center Notification


3/5/2021 Career-Tech Center Notification


2/18/2021 TBAISD Administration Building Notification


2/4/2021 Career-Tech Center Notification


1-19-2021 TBAISD Oak Park School Notification


1-18-2021 Life Skills Center Notification


1-13-2021 Career-Tech Center Notification


12-16-2020 TBAISD Traverse Heights Center Notification


12-8-2020 TBAISD New Campus School


11-14-2020 TBAISD Administration Building


11-9-2020 Career-Tech Center Notification


11-5-2020 Career-Tech Center Notification


11-4-2020 Career-Tech Center Notification


11-2-2020 Career-Tech Center Notification


10-27-2020 TBAISD Oak Park School Notification


10-27-2020 Career-Tech Center Notification (2)


10-23-2020 Career-Tech Center Notification


10-19-2020 CTC and Transition Campus School Community (2)


10-14-2020 New Campus School Associated Case Notification