Library Checkout & Resources

REMC

is now using

Atriuum

for booking materials.
Please click the image below to get your online library card or to browse the library!

REMC List of Services

REMC Die Cut Collection Catalog

STEM and Literature

Book sets available through REMC 2 Central
---
Streaming Services and Licensing:
REMC coordinates video streaming service purchases for school districts. Schools should contact the REMC for additional information.
Here are the current subscription services we are working with: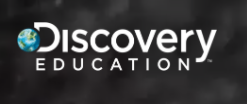 What Started With Videos Is Now So Much More!
For years, schools and districts have relied on Discovery Education Streaming for its vast library of trusted, vetted, standards-aligned videos. Over time, Discovery Education has continued to add new content, features, and services that support teachers and enhance learning for every student, in and out of the classroom.

Infobase is one of America's leading providers of supplemental educational materials to the school and library markets. Founded in 1941, the company has a long history of publishing award-winning and highly acclaimed resources for K–12 schools, academic institutions, and public libraries. Infobase takes pride in creating resources that engage, enhance, and enrich the learning experience of students at all levels. And while they still publish individual print and video titles, they fully embrace the efficiency and expediency of digital formats in the form of online databases, eBook collections, and streaming video collections.

Swank helps spread the magic of movies and TV shows beyond homes and theaters. How? They license and distribute content to non-theatrical markets like worldwide cruise lines, U.S. colleges and universities, K-12 public schools and libraries, hospitals, motor coaches, Amtrak trains, correctional facilities, and other markets such as parks, art museums, and businesses. In fact, they have been bringing movies and TV shows to more people in more places since 1937.