School Health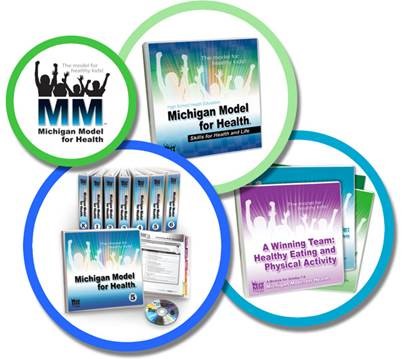 The Michigan Model for Health™ is a comprehensive, skills-based health education curriculum that shares your goal of helping young people live happier and healthier lives.
This nationally recognized curriculum is research based, and aligned to standards. This means teachers who follow the easy-to-use, sequential lesson plans are meeting their instructional requirements, while at the same time building the knowledge and skills students need to be successful in school and in life.
Using a building-block approach to health education, the Michigan Model for Health™addresses the major youth health risk behaviors at every grade level, with age-appropriate instructional activities.
For more information contact: