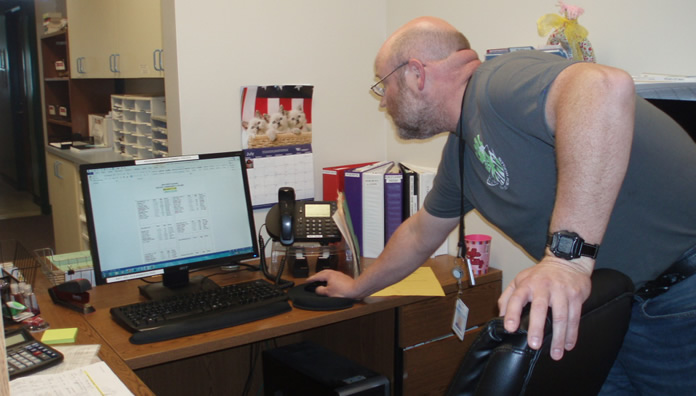 Technology Services
The role of the department of Technology Services is to promote and facilitate the Northwest Education Services' mission, vision and values by providing the tools, training, and support that enable the district and regional schools to effectively use their instructional and operational technology. A number of our technology services staff are positioned within local districts including Alba, Benzie, Buckley, Elk Rapids, Forest Area, Greenspire, Kalkaska, Kingsley, North Central Academy, and Old Mission Peninsula School.
A full suite of software and service options is provided in support of student information management, financial systems support, academic systems support, technology planning and implementation, network and telecommunication services, technical support for the Project Interconnect fiber network, as well as, desktop support and professional development.
Technology Services Communication
TBAISD Technology Services Newsletters
---
TBAISD Technology Services Scheduled Maintenance
If you would like to subscribe to our TBAISD Technology Services Scheduled Maintenance Window Calendar click here.
For computer and network operations to operate at peak efficiency the TBAISD technical team needs to perform regular maintenance. Maintenance nights are scheduled the 2nd and 4th Thursday of each month beginning at 6:15 PM. Typical "down" time is 1-2 hours. We will strive to have all systems back to normal operation by 6:00 AM the following day. During these times applications may have intermittent availability. Though most applications would only be down for a brief time during the maintenance window, services requiring downtime of more than one hour will be designated as "extended maintenance."
The following applications will undergo monthly scheduled maintenance:
TBAISD Portal/Google Apps
Email
Meal Magic (food service)
Moodle
Network/Internet
PowerSchool (PowerSchool Admin, PowerTeacher, Parent Portal)
Ensemble (Video Server)
JAMF (iPad Management)
SysAid - Support Desk Ticketing System
H: Drives, T: Drive, Student Drives
This webpage serves as a public reminder of TBAISD scheduled maintenance and network outages. The ISD is not responsible for work lost during these outages. Thank you for your understanding and cooperation. Notice (April 2019)
Technology Services Department
For information regarding the purchase of technology equipment, please log into the Staff Intranet and navigate to the Technology Services page.