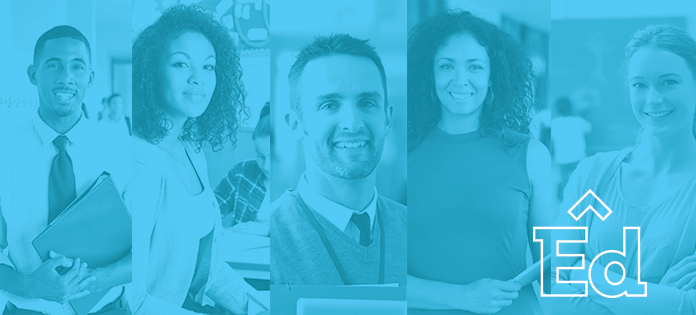 Future Leaders Academy
Preparing Today's Educators to be Strong Leaders of the Future

Overview
Northwest Education Services (North Ed) sponsors a professional learning academy for educators/teacher-leaders from the region who are aspiring to become school leaders. Developed in 2022, the academy draws on the expertise of practicing administrators from northwest Michigan and across the state to serve as session leaders and facilitators during a 10-month program. The academy prepares participants with knowledge and skills training needed to be effective school leaders.

Future Leaders Academy Summary
How to Apply
Prospective candidates must be sponsored by their supervisor/school administrator. Applicants must complete the following to be considered for the academy:
Academy Format
10-month program from October-August
Required attendance at monthly cohort meetings held from 4:30-8 p.m. with program themes designed to develop leader knowledge and skill
Mentor and job-shadow experiences alongside practicing school administrators and leaders
100 hours of field work and/or internships
Guided support on culminating project portfolio
Exit interview for reflection and guidance toward next professional steps
Participant Expectations
If selected, participants will be expected to:
Attend ALL sessions and mentor meetings
Complete 100 hours of fieldwork/internships with their assigned administrator
Complete five days of job-shadowing experience through the 10-month program
Complete all program assignments including project portfolio tied to standards of the National Educational Leadership Preparation (

NELP

) and/or Professional Standards for Educational Leaders (PSEL)
Pay tuition/course fees if in pursuit of graduate degree credits (optional path)
Seek and secure a mentor to help guide experiences through the 10-month program
Learning Objectives
Future Leaders Academy focuses on essential and pragmatic topics of school leadership. Participants will learn:
Leadership

Internal & External
Ethics, Equity, Inclusiveness
Building Professional Capacity

Putting Theory into Practice

Time Management
Resource Management

Change Management

School Improvement
Data-based Decision-making
Law, Due Process, Special Education

Putting It All Together

Exit Interview
Project Portfolio
Credit Options and Opportunities
In addition to State Continuing Education Clock Hours (SCECHs), Future Leaders Academy offers participants the ability to earn college credits through Grand Valley State University and a microcredential from the Michigan Department of Education.
SCECHs
MI SCECHs will be offered, at no additional charge, with college credit equivalent for this course. SCECHs cannot be obtained in conjunction with college credit opportunities.
College Credit
Participants may pursue a graduate degree and administrator certification by obtaining graduate credits from Grand Valley State University. All registration paperwork will be handled directly by GVSU. Classes are 600-level courses. It is the student's responsibility to speak directly with an advisor.
Teacher Leader Microcredential
Academy participants have the ability to also earn a Teacher Leader microcredential from the Michigan Department of Education.

Questions?
Contact us: LeadershipSupport@NorthwestEd.org