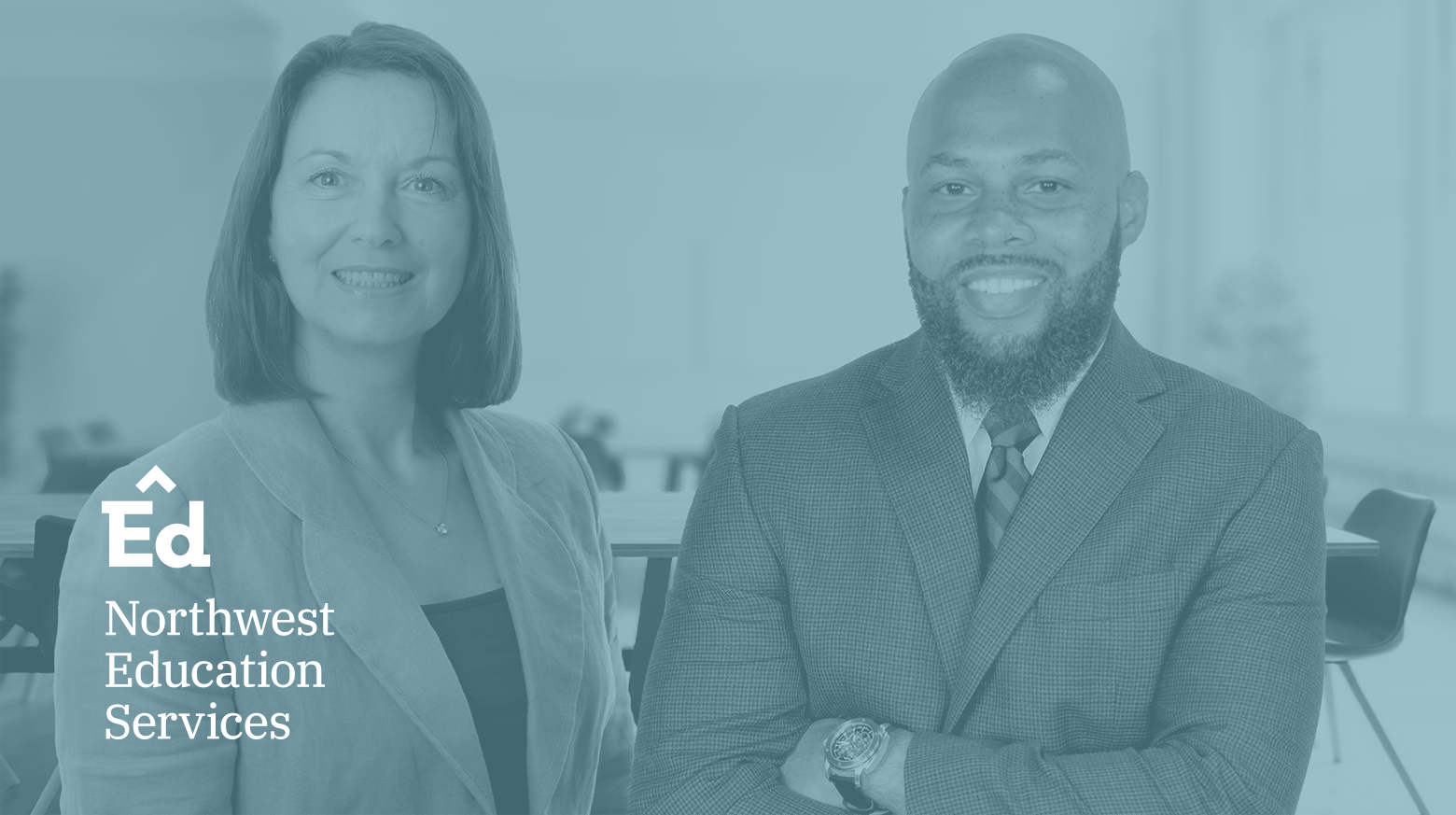 New Principal Network
An engaging community for educators in their first three years as building leaders
Overview
Northwest Education Services (North Ed) is the sponsor of a region-wide professional learning program for new principals who wish to develop their skills as building leaders. Under the guidance of experienced program facilitators and mentors, new principals will gain knowledge and tools to support their new roles through collaborative learning sessions.
Developed in 2023 and designed for principals who are in their first three years on the job, the New Principal Network program is grounded in Professional Standards of Educational Leaders as well as the Domains of Marzano's Focused School Leader Map. By helping you to create your own experience of learning as well as gaining the insight of other new and experienced administrators, this collaborative network will keep the focus on where it should be: student learning.

New Principal Network Summary
How to Apply
Program participants must be sponsored by their local administrator. Local districts will be responsible for registration fees. Participants must complete the following:
Format & Schedule
Eight-month program from November to June.
Required attendance at quarterly cohort meetings (face-to-face and/or virtual).
Quarterly observation of practice in triads based on building-wide problems of practice.
Weekly meetings with appointed experienced mentor.
Work with individual Growth Plans as well as an on-the-job problem of practice.
Full group meetings will be held in the Grand Traverse Conference Rooms A+B at Northwest Education Services' Arnell Administration Building, 1101 Red Drive, Traverse City, 49684.

View current year's schedule.
Program Components
Research found that new building leaders confront many common challenges such as: feeling isolated, time management, staff relations, introducing change, honoring the various constituencies, unrealistic expectations, meeting individual student needs, and not developing or honoring the school vision and mission. This program will interweave six strategies to help build capacity and enhance longevity in school leader positions:
Becoming the lead learner.
Building reflective practices.
Developing a broad and systemic viewpoint.
Practicing patience and flexibility.
Time management while remaining focused on student learning.
On-the-job support and feedback.
These strategies are anchored in both the Professional Standards of Educational Leaders as well as the Domains of Marzano's Focused School Leader Map:
| Marzano Focused School Leader Map | PSEL Standards |
| --- | --- |
| Domain 1: A Data-Driven Focus on School Improvement | Standard 1: Mission, Vision and Core Values |
| Domain 2: Instruction of a Viable and Guaranteed Curriculum | Standard 2: Ethics and Professional Norms |
| Domain 3: Continuous Development of Teachers and Staff | Standard 3: Equity and Cultural Responsiveness |
| Domain 4: Community of Care and Collaboration | Standard 4: Curriculum, Instruction and Assessment |
| Domain 5: Core Values | Standard 5: Community of Care and Support for Students |
| Domain 6: Resource Management | Standard 6: Professional Capacity of School Personnel |
| | Standard 7: Professional Community for Teachers and Staff |
| | Standard 8: Meaningful Engagement of Families and Community |
| | Standard 9: Operations and Management |
| | Standard 10: School Improvement |
Outcomes
Participants in the New Principal Network will:
Understand the building leader's role in maintaining a healthy culture and data-driven focus on student learning and improvement of instruction.
Maintain a healthy balance of instructional and transactional leadership.
Identify and use effective strategies when maintaining productive relationships with central office administration, labor unions, media, school community and staff.
Maintain a focus on student learning when allocating resources (time, human and fiscal).
Develop observational practices and feedback processes to better support learning and teaching.
Understand and implement monitoring systems of evidence-based practices.

Opportunities
Participants can:
Obtain SCECHs to meet certification renewal requirements.
Gain follow-up support from cohort and program mentors.
Collaborate with colleagues from the region.
Put theory into practice with on-the-job and real-life experiences.
Engage in reflective practice.

Program Expectations
| Participants will: | Districts will: | Mentors will: |
| --- | --- | --- |
| Submit signed participation letter from administrator. | Identify candidates within their first three years in a building leader role. | Provide time for weekly (no less than biweekly) contact with program participant. |
| Complete online Participant Information form prior to first session (see above). | Provide district administrators to serve as mentors. | Engage in coaching conversations to include active listening by paraphrasing, taking the mentee where he or she is at and mediate thinking. |
| Attend ALL sessions and meetings. | Provide appropriate support for participant to meet al program requirements including time for learning, collaboration and reflective practice. | |
| Complete all program assignments, including Growth Plan, and identify a building Problem of Practice. | | |
District Guidelines for Mentor Selection:
Ability to make things happen and get things done.
Enthusiastic about work and learning; shows initiative and vision.
Acts as an educational leader.
Dependable, structured, consistent.
Exceptional character with a strong work ethic.
Excellent verbal and written skills.
Ability to manage and organize building and staff.
Experience working with diverse groups and/or diverse environments.
Dedicated to the encouragement and development of teachers and students.

Questions?
Cathy Meyer-Looze, Ed.D.
High Impact Coach
231.633.4710 | cmeyer@NorthwestEd.org
Rick Vandermolen, Ed.D.
Systems & Leadership Coach
231.642.1507 | rvandermolen@NorthwestEd.org
Contact us at LeadershipSupport@NorthwestEd.org